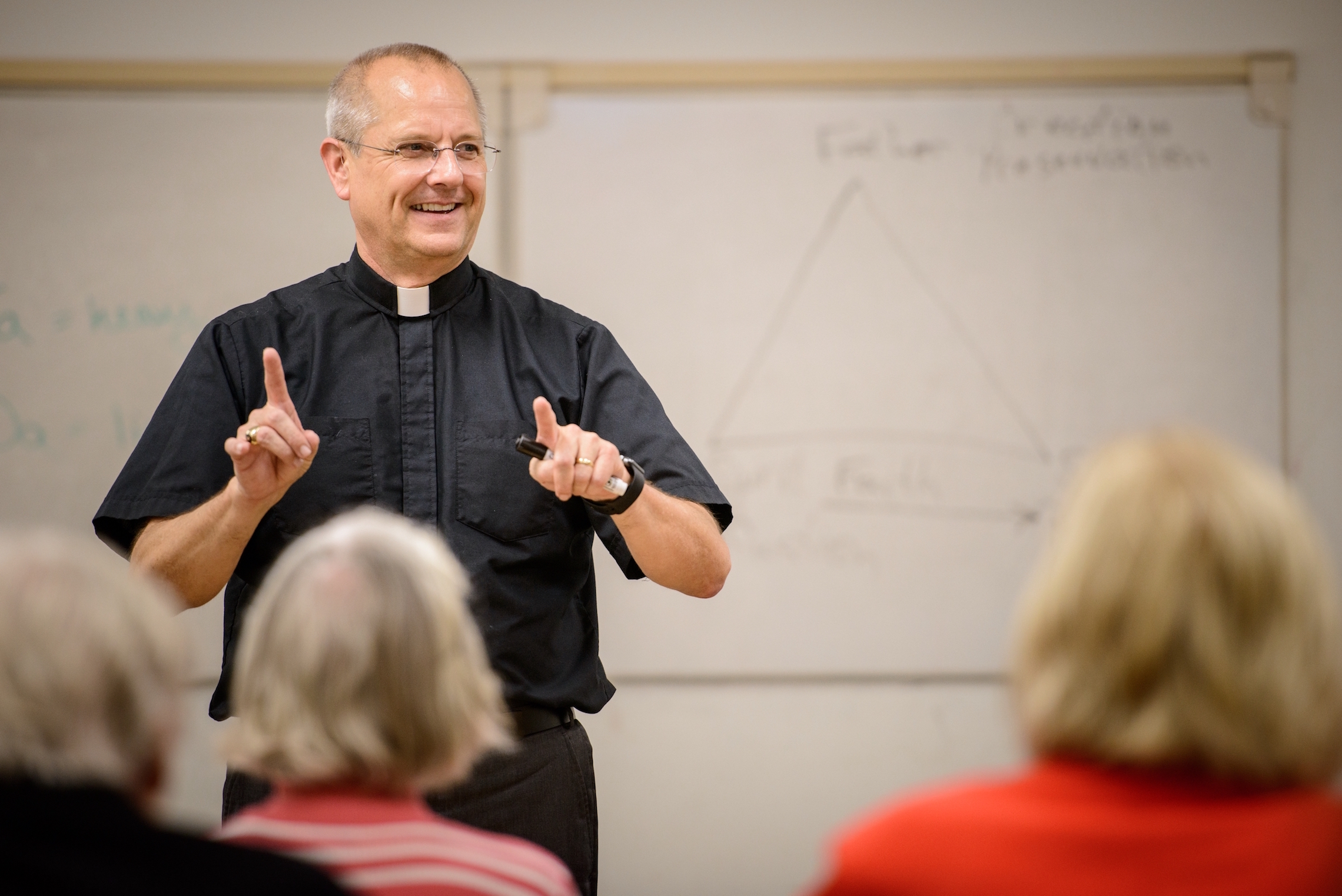 Rev. Wally Arp
After graduating from the University of Iowa, I attended Concordia Theological Seminary in Fort Wayne, IN. My wife, Lois, serves in the public schools as a high school mathematics teacher. We have four children and seven grandchildren. I came to St. Luke's in 1998, having served a congregation in Iowa for 10 years. In addition to being Senior Pastor, my main areas of responsibility include oversight of the Board for Stewardship, Board of Trustees, and School Board. Believe it or not? I am a life-long believer in Jesus Christ but actively resisted ever becoming a pastor, or at least a stereotypical pastor.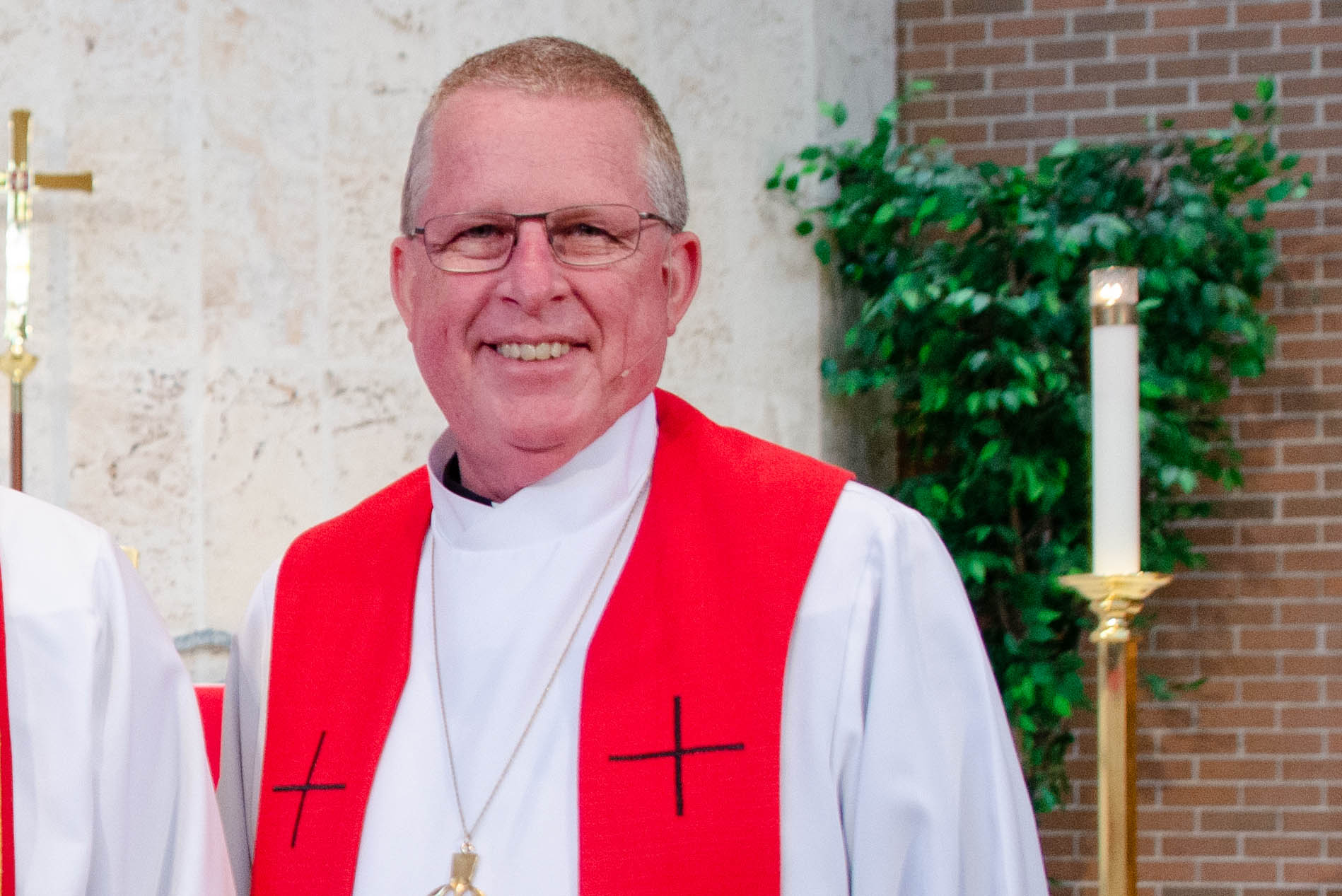 Rev. Brian Roberts
Born in El Paso, TX, I grew up next door to the 'original' Disney resort, Disneyland, in the city of Anaheim, CA. After attending Concordia Theological Seminary in Fort Wayne, I was called to Good Shepherd Lutheran in the Garden State of New Jersey. My wife, Ruth, works as a preschool teacher at St. Luke's. We have four wonderful children. My main area of responsibility is Director of Outreach and Human Care ministries. This includes oversight of the Board for Evangelism and the Board for Human Care. Believe it or not? I met my 'Jersey Girl' wife while serving in Randolph, NJ.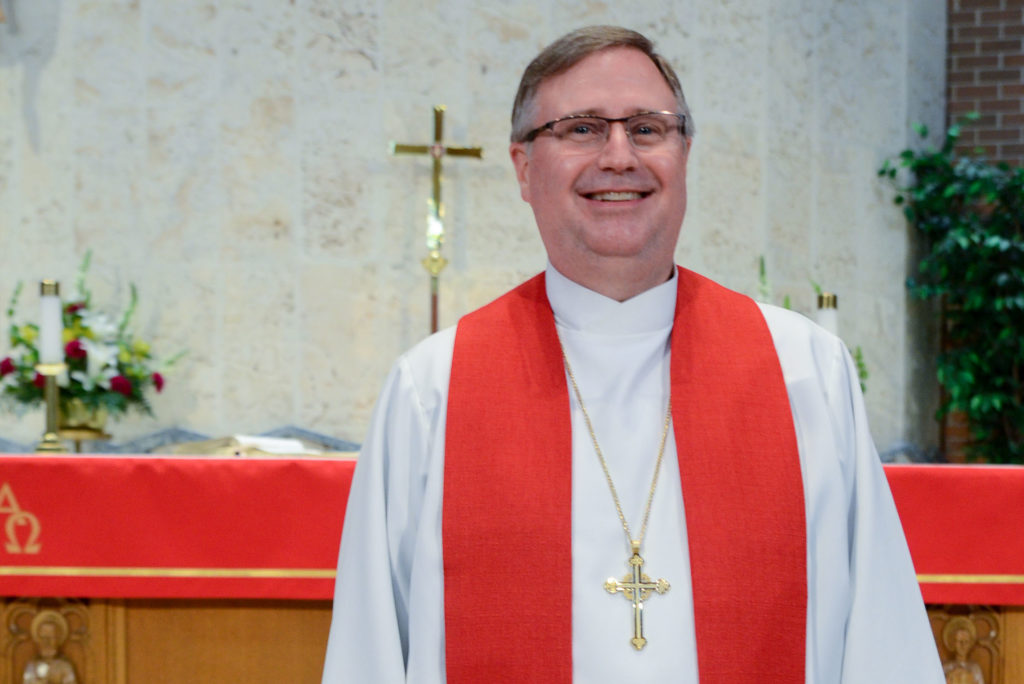 Rev. John Elliott
After spending 38 years working in various industries, it was time to go to seminary. I anticipate completing the SMP Program at Concordia Seminary, St. Louis, in January 2020. My wife, Gayle, is a homemaker, and we have two grown sons, Kyle and Patrick. My main area of responsibility is caring for the residents and staff at the Lutheran Haven, with oversight of Member Care and the Elders here at St. Luke's. Believe it or not? I once served in the US Navy and met my wife at a Lutheran church just down the road from the Naval Base in Virginia Beach, VA.
Rev. Lawton Thompson
I was raised in Oviedo and attended St. Luke's Lutheran Church & School. Following High School I attended the fire academy and became a firefighter for the City of Oviedo. In 2016 I was promoted to Lieutenant and continue to serve there today. During this time I met my wife Jessica and we were married in 2003. We have been blessed with two sons, Noah and Jonathan, who attend St. Luke's School. Since 2005 I have served at St. Luke's and currently serve in the school providing pastoral care and guidance to the faculty, staff, students and families. Believe it or not? I grew up in a wood-frame 'cracker' house that my father built from the ground up and my parents still live there today.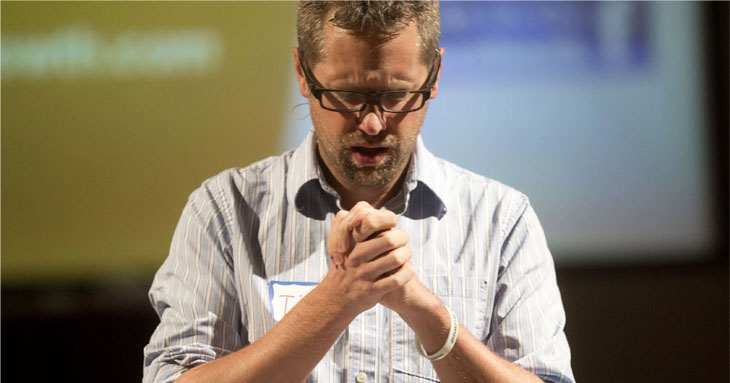 Rev. Tige Culbertson
Reverend Tige Culbertson graduated from Concordia Seminary St. Louis in 2001. Pastor Culbertson married his wife Sara in 1998 and served his vicarage at St. Luke's from 1999-2000. They have one daughter, Faith.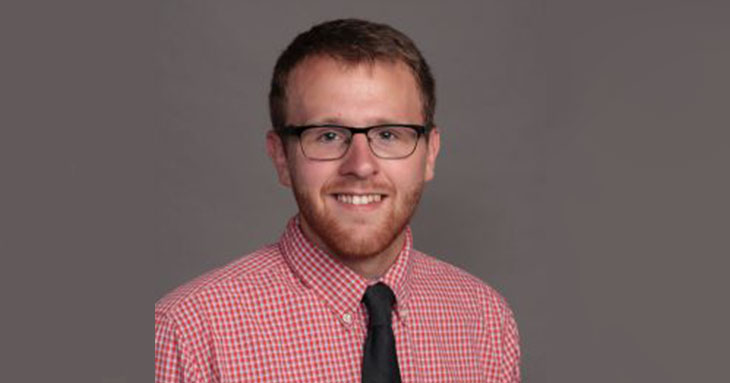 Vicar Hayden Lukas
Welcome Vicar Lukas! Hayden will be serving us as Vicar for the next year as part of his seminary training.