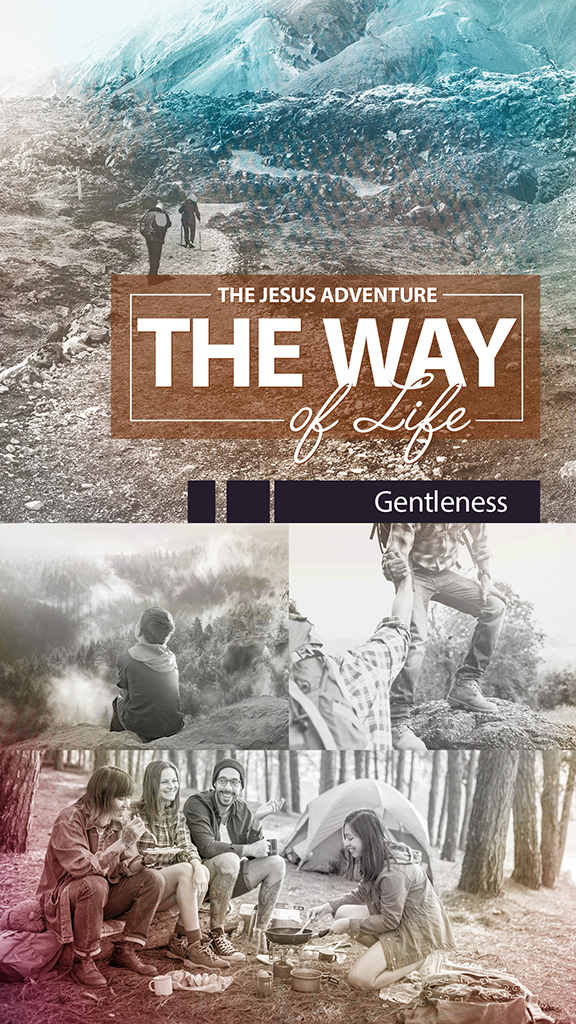 THE GOSPEL OF JOHN | Starts TODAY, 9:30am | Meeting Room 1 & 2 | No one tells the story of Jesus like John. He recounts a miracle at a wedding and a man rising from the dead. He remembers standing at the foot of the cross and hearing his teacher's last words. He knew Jesus as teacher, as Son of God, as Word-become-flesh, as friend. Join us Sunday mornings for a new look at the fourth Gospel—at John's story of Jesus. 
AFTERNOON DIVINE SERVICE | November 21st, 1pm | If it is challenging for you to attend our regular worship services, please join us for the monthly Afternoon Divine Service. The service typically occurs on the 4th Thursday of the month at 1 pm in the St. Luke's Chapel. This service has participants remain in their seats, offers communion, and is followed by light refreshments. If you would like to take the Haven bus, please call the Transportation Department at 407-706-1296.
MEN OF ST. LUKE'S AXE THROWING | Thursday, November 21st, 7pm | Epic Axe Throwing, 47 E Robinson St. #104, Orlando | Please join the Men of St. Luke's for a night of Fun, Food, and Fellowship. Cost is $45. Register at menofstlukes.com.
JAM FRIENDSGIVING | November 22nd, 7-9pm | Gym | Bring your favorite dish for a potluck celebrating Jesus and friendship! Feast, fun, Bible study and much more!
CHRISTMAS TREE SALES This year, St. Luke's HS Youth is partnering with Lukas Nursery to sell Christmas trees. Stop by Lukas Nursery starting Saturday, November 30 and our Youth will help you pick your fresh cut tree! 
OPERATION TROOP SUPPORT St. Luke's Troop Support is gearing up to wish our deployed United States servicemen and women a Merry Christmas. Please join us by signing Christmas Cards in the Narthex and Founders' Hall TODAY, November 17th. Cards will be provided. Click Here to see donations needed for packages. 

GENEROUS LIVING Generosity is one of the ways we can express love to others. Our kindness to someone else helps us keep the focus on others and remember they are also a redeemed child of God. Be generous to those in and outside your home. Let the fruit of the Spirit show in your generosity this week.
THANKSGIVING WORSHIP SERVICE | Wednesday, November 27th, 7:00pm & Thursday, November 28th, 10am Join us for our annual Thanksgiving Service, a special time of worship to give thanks and praise, hear a special message from our Pastor and take time to reflect on the blessings of God. 
ADVENT DINNER FROM THE MORNING LWML | Wednesday, December 4th, 5:00-6:30pm | Enjoy a home cooked meal, go to the Advent service and not have to do the dishes! We will have kid friendly food, sausage with sauerkraut, German potato salad, and Christmas desserts! Donations are appreciated. Proceeds will go to the Seminary Food Bank to feed our future pastors.
HOLIDAY GIFT FAIR Wrap up your Christmas shopping at St. Luke's 22nd Annual Holiday Gift Fair on Saturday, December 7th from 9 a.m. to 2 p.m.  With over 75 unique exhibits by local craftspeople and businesses. Lunch will be grilled by the LWML and offered for sale from 11 a.m. to 1p.m. 
A NIGHT IN BETHLEHEM A Night in Bethlehem is coming on December 13, 14, and 15. In order to make your wait time shorter, we are using a reservation system. If you are planning to attend, go to our website, and click on A Night in Bethlehem Reservations. Show up at least 15 minutes before your reservation time to get parked and signed in for your tour. Don't delay. This is first come, first served. There will be a crowd in Bethlehem. Make your reservation today at sllcs.org or on the app. Invite your friends! 
LOCAL CHILDREN NEED ITEMS FOR CHRISTMAS Over 500 children (ages 0-18) are looking forward to December 14, 2019 when HOPE Helps, Inc. and area churches will provide food, music, clothing, gifts, support services, and spiritual comfort at the 12th annual Christmas in the City event at University Carillon United Methodist Church. St. Luke's is collecting: New Toys, New Stocking Stuffers, New Blankets, New Underwear, New Books, Gift Wrap & Tissue Paper and $15 gift cards to Publix, Target, Walmart. Drop donations in the white collection bins at the exits through Monday, Dec. 9. Contact Laura Hall (iamlaurahall@gmail.com) for more information. Visit hopehelps.org to volunteer for this event.
HOUSEHOLD SALE There will be household sales at 1924 Outer Circle Dr and 1525 Chipmunk Lane in the Lutheran Haven on Friday, November 22 from 8-11am. Join us.  
LATEST NEWS See photos from the Middle School Youth Gathering and read more of the latest news at sllcs.org/news.
CALENDAR
sllcs.org/events
Monday, November 18
7p – Worship
Tuesday, November 19
6:30p – Be! Women's Bible Study
7p – Faith on Tap
8p – Men's Basketball
Wednesday, November 20
6:45a – Men's Bible Study
9:30a – Men's/Women's Bible Study
10a – Library Open
1p & 6:30p – Griefshare
6:30p – Explorations, Community Night
7p-HSY Open Gym
Thursday, November 21
9a – Women's Bible Study
1p – Afternoon Divine
6:30p – Handbells
7p -Men's Axe Throwing
7:30p – Choir
Friday, November 22
7p – 5th Grade Parent/Child
Retreat, JAM Friendsgiving
Saturday, November 23
5th Grade Parent/Child Retreat
8a – Cycling Club
10a – HSY Gals & Guys Day
PRAYERS
Healing: Jerry Brunton, Julie
Bushell, Vera LaRusso, Lisa
MacGowan, Jay Mack, Ernest
Parbhoo, Carol Trinca, Arlene Voll
Special: Blessings on the
upcoming marriage of Kendal Lattz and Joshua Hall.
In celebration of Dr. & Mrs. Paul E. Rosene's 68th wedding
anniversary.
Altar Flowers: In memory of my mother, Bea Maass, from Joan Grodski.

BE! Event: Women at Risk (WAR) International Party
Join us for a WAR Party!
WHEN: TODAY
TIME: 9:00am-1:00pm
WHERE: Youth Room
We will have the opportunity to purchase products crafted by women who have been rescued from human trafficking in the U.S.
Check them out at: warinternational.org
OFFERINGS:
Weekly Actual……………$60,837
Weekly Budget………….$50,764
YTD Actual……………..$963,180
YTD Budget…………….$930,395
WORSHIP ATTENDANCE:
This Year………………………..1275
Last Year………………………..1242