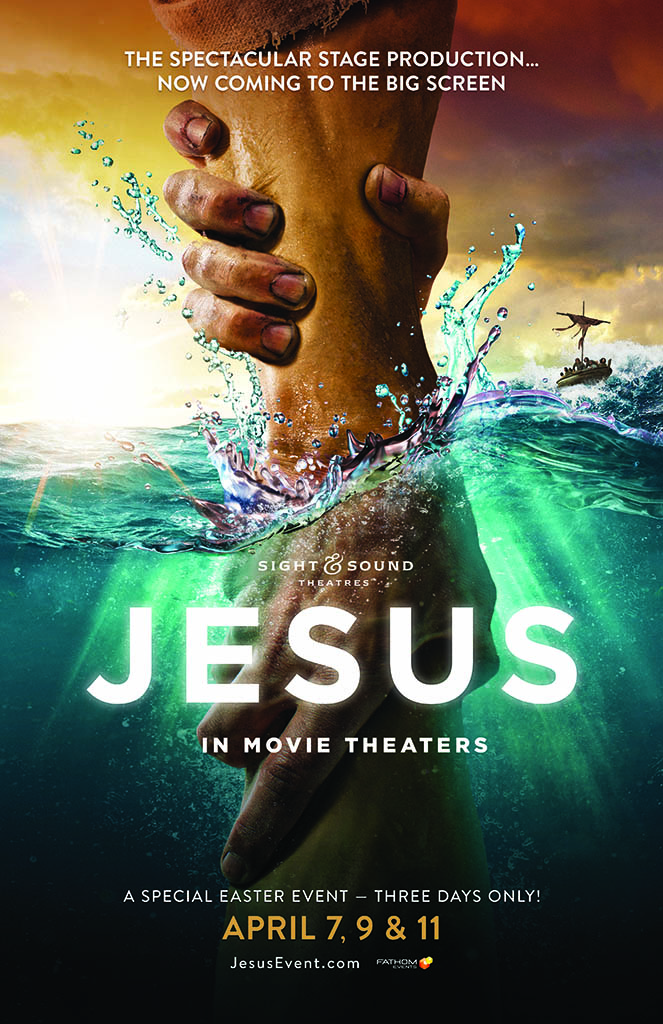 Filmed in front of a live audience, Sight & Sound's spectacular original stage production is now coming to the big screen—nationwide!
Witness some of the most awe-inspiring, miraculous events as Jesus sets sail with fishermen, challenges the Pharisees, and heals the hurting.
Experience the greatest rescue story of all time as the Bible comes to life in movie theaters for a special Easter event – three days only.
For over 40 years, Sight & Sound Theatres has been bringing Bible stories to life on stage. With locations in Lancaster, PA and Branson, MO, Sight & Sound welcomes over one million people from around the world each year to experience their original, state-of-the-art productions, featuring massive sets, special effects, and live animals.
JESUS will be the fourth production that Sight & Sound has filmed for a special movie theater event.