On April 13th, men from St. Luke's attended the Better Man event at the UCF – CFE Arena. The Better Man event is designed to equip, encourage and engage men to be "better". The event has run the past 14 years and has similar events in various locations across the United States.
The 2019 speakers at the Central Florida Better Man Event included: UCF Quarterback, Mckenzie Milton; Journey Band Member, Jonathan Cain; Four-time Heavyweight Champion of the World, Evander Holyfield; Founder and CEO of Hobby Lobby, David Green; Pastor and Author of "Called to Forgive", Anthony Thompson; amd Comedian, Brad Stine.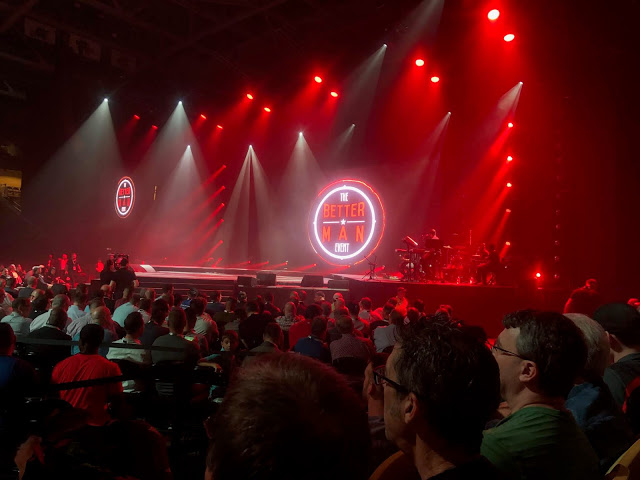 See what the men had to say about this event:
"It was encouraging to see such a diverse group come together in unity as one body, Christian men. The Better Man Event produces a great atmosphere, relaxed and relatable, that welcomes all men, even those who are skeptical or put off by 'the church.' " -Caleb Lukas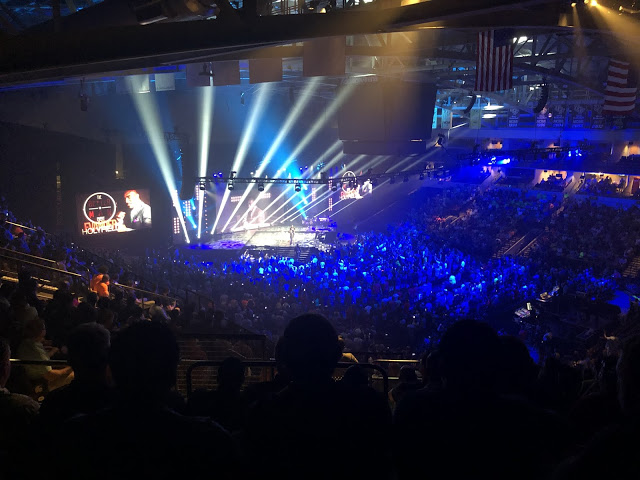 "What a great message of forgiveness from Rev. Anthony Thompson. Who knew Jonathan Cain (from Journey) was the idea guy behind "Don't stop believin'." It was amazing to see how the Lord is working through so many different people in so many different ways. -Steve Lehenbauer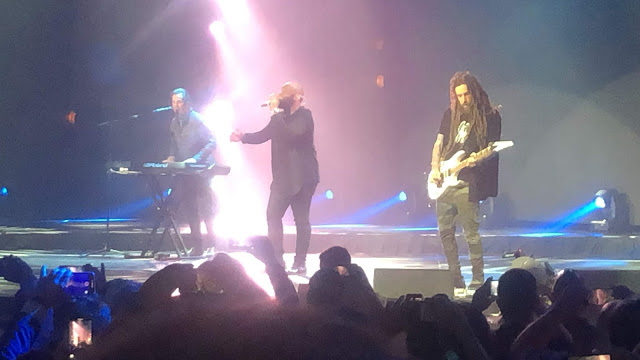 "Good to see 7000 men celebrated for how God made them and challenged to be more like how He intended all of us to be." – John Fairchild
Feel free to join our Men's ministry at St. Luke's at anytime.