In the beginning of September, St. Luke's gave a 40K grant to Redeeming Life Outreach Ministry in Sanford, FL and Orange County Academy in Bithlo, FL.  Whenever we end our fiscal year with a surplus we like to give 10% to other organizations as a tithe.  A big thank you to these two organizations for the good work you're doing in Central Florida!
REDEEMING LIFE OUTREACH MINISTRIES
"Let's show our love by deeds and truth rather than words or speech." – 1 John 3:18  Redeeming Life Outreach Ministries (RLOM) operates by this verse.  Motivated by God's grace, RLOM is a maternity home that seeks to reach out with the love of Christ to support single expectant and postpartum mothers. They're a pro-life ministry that supports the mothers that come to them and their choice to place their baby for adoption or parent.  They do this by providing a safe and stable home.  The women have opportunities for growth in their relationship with their Savior, as well as career, parenting, and life skills education.  www.rlom.org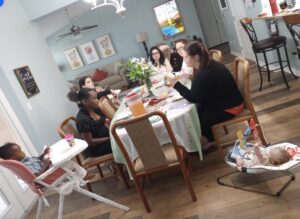 .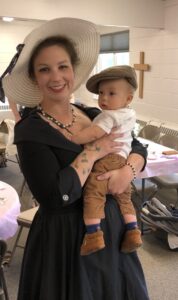 Dinner and devotions together are one of the favorite parts of the residents' day at Redeeming Life Outreach Ministries.
ORANGE COUNTY ACADEMY
Orange County Academy is a private school that serves Pre-K through 12th grade students. OCA follows a faith based curriculum and their goal is to provide a smaller, more caring environment that looks beyond academics and considers and supports the complete needs of the students. To learn more about OCA click HERE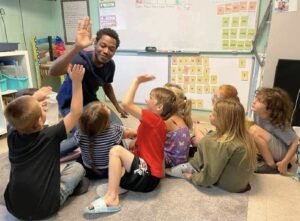 .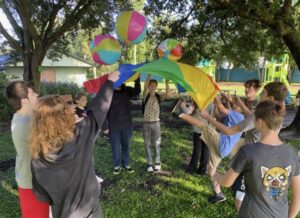 Orange County Academy students learning at Career Day and Middle School students building their team building skills.