Thank you for all your efforts to share the love of God with our community and the world through donations and outreach! Here are just a few of the things you've helped accomplish this year.
A Night in Bethlehem
Thank You to all who volunteered and supported this year's A Night in Bethlehem. We had three wonderful nights in Bethlehem, telling the amazing Christmas story. In addition, this event will continue to bless our community throughout the year, because of your generous gifts to HOPE Helps. With St. Luke's pledge to match all donations up to $25,000, we have met our goal to provide $50,000 to HOPE Helps in their work to prevent homelessness in Seminole County. To God be the Glory!
Christmas in the City
HOPE's 12th Annual Christmas in the City provided over 600 registered children with everything they need to enjoy the holiday season like blankets, socks & underwear, jeans, books, school supplies, toys, Christmas meals, lunch and entertainment. Thank you for all the donations made throughout November and December for this event and for all who volunteered!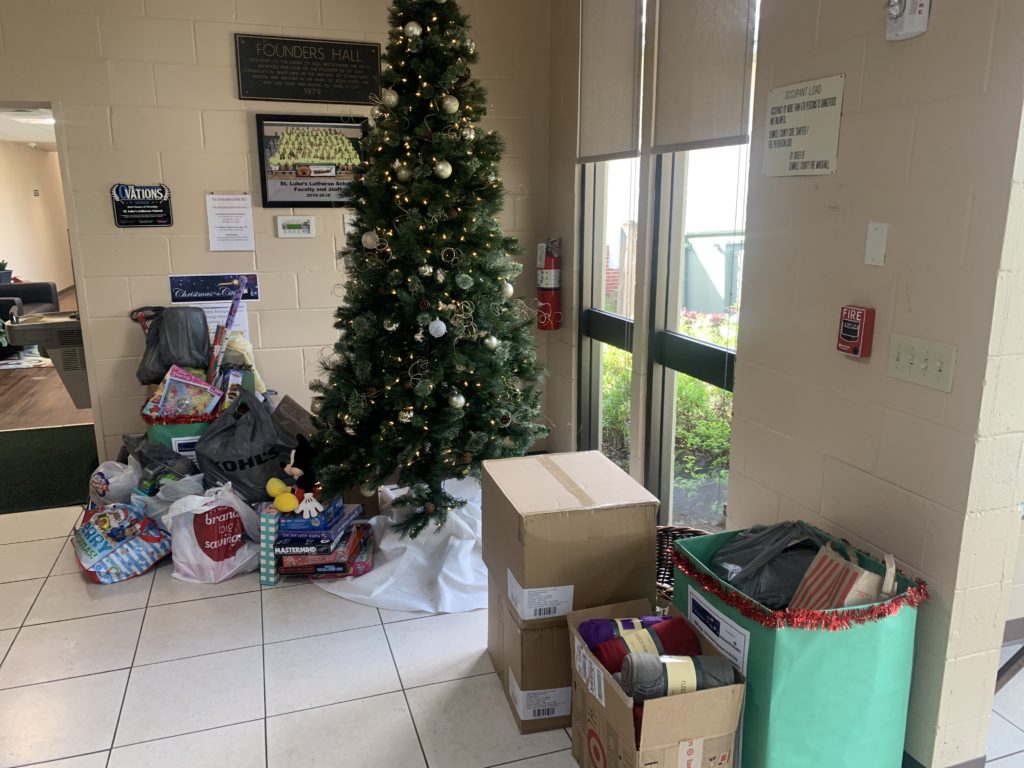 HSY Christmas Tree Sales
If you visited Lukas Nursery to purchase a Christmas tree on behalf of the HS Youth we would like to extend a warm thank you!
Angel Tree
This year, through the love and generosity of our school families and friends, we were able to support over 200 angels (children in the Guardian Ad Litem program) AND, we were able to help 15 individuals from local families! Thank you for putting a smile on the faces of many that might otherwise have nothing under their tree this year.  Please keep them all in your prayers in the New Year.
Thanks so much also for sharing your blessings with residents of the Lutheran Haven Nursing Home, Assisted Living and Memory Care facilities. This year through your generosity we provided gifts for 86 angels. Your kindness will enable these Haven residents to have a very Merry Christmas.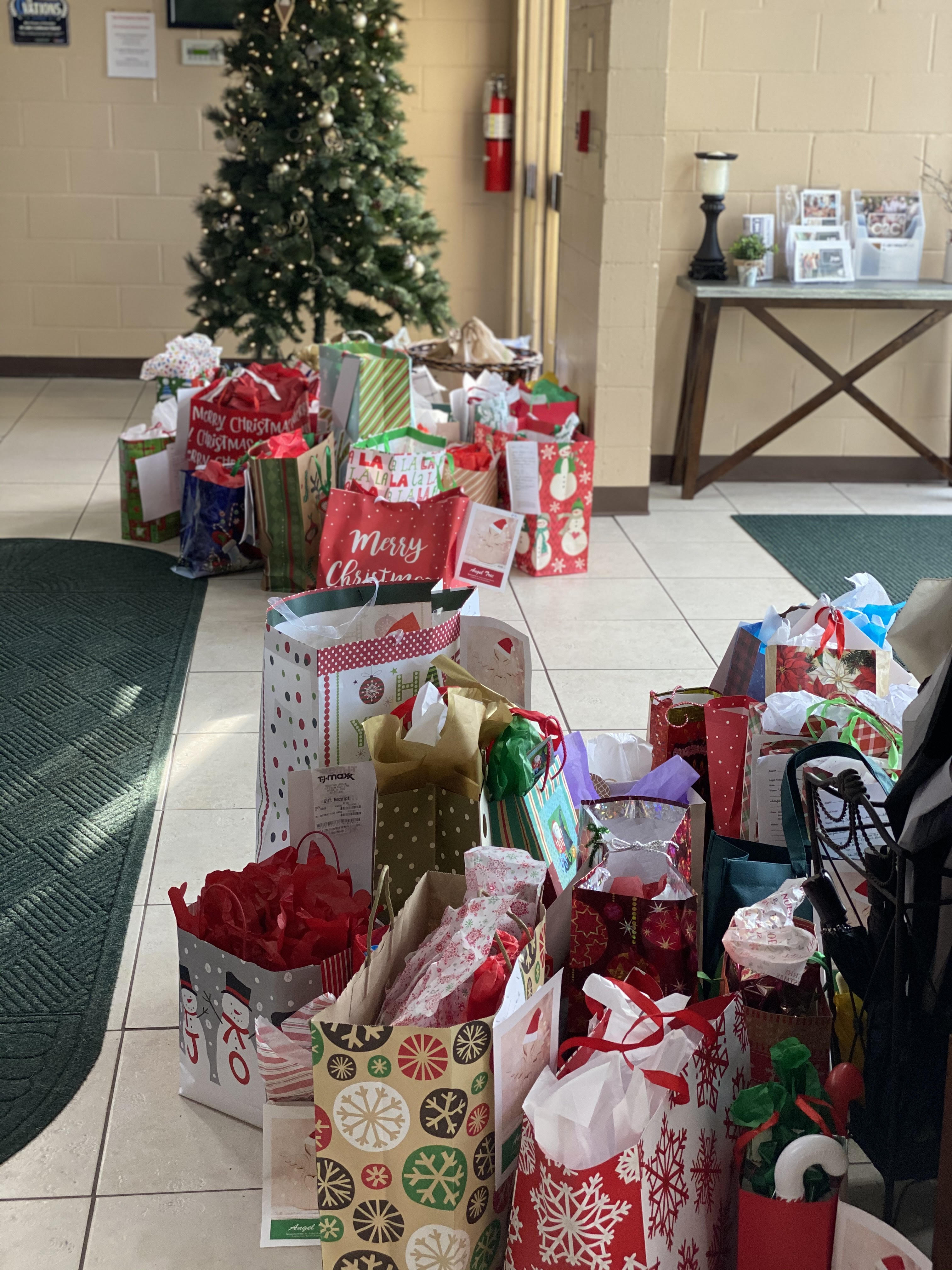 Troop Support
St Luke's church,
Thank you so much for the care packages and socks. It was so nice to come into work and have a package waiting for us!
Merry Christmas!
Aloha everybody!
I want to thank you so much for all the care packages! Merry Christmas (or I should say Mele Kalikimaka!) to all of you!
Honduras Mission Trip
Our mission team left Wednesday, December 4, for a week in La Paz, Honduras. They  provided the shoes you donated in September and October to children in need. Thank you again for your generous support of this mission work. Click here to read all about the work they did.
LWML
The Morning LWML appreciates all you did to make our Advent dinner and Holiday Gift Fair a success!  We hope you enjoyed the events as much as we did!  Your generous donations will help stock the seminary food pantry and help our world wide community through the missions our group supports!  Merry Christmas and our prayers for a blessed new year!
Sloka Lutheran on Christmas Eve