23rd Annual Shawn J. Metcalf Scholarship Golf Classic!
The 23rd Annual St. Luke's Lutheran School Shawn J. Metcalf Scholarship Golf Classic will be held on Friday, October 2, 2020 at the Eagle Creek Golf Club in Lake Nona, 11:00 Registration Check-In, 12:30pm Shotgun start.
All Proceeds from the St. Luke's Lutheran School Shawn J. Metcalf Scholarship Golf Classic go directly to help students who otherwise would not be able to attend. Since its inception 23 years ago, the Golf Classic has helped more than 500 students attend St. Luke's Lutheran School. To donate to the scholarship fund now, please click here.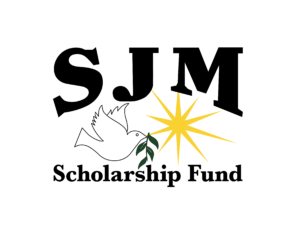 "We encourage you to register online this year instead of sending a mailable paper form. You can register for all tournament options by clicking the graphic above or by clicking here. If you still wish to download the registration form, you can do so here. Please note: It is important that you send your full player roster along with your payment. We do not manually process credit cards so for security reasons, please do not send that information. All registrations and payments MUST be received by 5pm, September 25, 2020 to guarantee your reservations, this includes sponsorships.
Questions? Please contact Doug Taylor, Tournament Director at dtaylor@sllcs.org or 407-365-3228.
Please note, we have a new start time this year - 12:30pm, Thanks!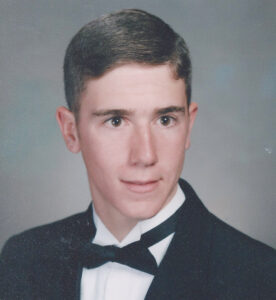 This tournament honors the life and legacy of Shawn J. Metcalf. An alumnus of St. Luke's Lutheran School. Shawn was a bright light for many before he was tragically lost in a car accident at 18. This beloved tournament honors Shawn's Life and Legacy by earning funds that supply deserving St. Luke students with tuition scholarships.  As you participate, you are not just playing golf, you are giving hope and honoring Shawn's legacy. A single mom whose children recently received help shared, "The assistance I receive makes it possible for my children to attend St. Luke's and grow in their faith. I am deeply grateful for this! Our lives are enhanced each and every day by being part of the St. Luke's family."
Many Thanks to our 2019 Sponsors!!
Duda & Sons, Inc. 
Rick & Susan Hanas 
Hugh Cotton Insurance Agency 
Thrivent Financial Greeneway Group 
Orlando Federal Credit Union 
Jacob Lavender
Ron Norris – Buick – GMC – Honda – Ford
Kinder Family
Danny & Stacy Mello Family 
Citizens Bank of Florida 
Paul & Bobbie Garrett 
Sam & Ray Garrett-Klaff 
F.S. & June Duda 
Joseph & Lynn Duda 
Mills Design Group 
Brumback Family 
Saydah Law Firm 
Ed Duda 
DR Horton Homes
The Pots, Benz, Amy, Leslee & Family
Pinch-A-Penny – Daniel Griffiths 
CPR Associates of America 
Skool Style – Michelle & Rodney Sherwood 
Lukas Nursery
Karen Metcalf Family 
The Darty & Musone Family 
Carr Riggs & Ingram 
The Darlene Brown Realty Team 
Lukas Refrigeration & Air 
The Rod Jackson Family 
Modern Plumbing Industries – Bracco Family 
Marilyn Bellhorn Family 
Brant & Lynn Rose 
Tuskawilla Eyecare – Dr. David Hankins 
Mark & Lynn Sturgill 
David & Lisa McGee 
Chapel Family 
Scot Metcalf Family 
Bill & Laura Gardner 
Concetta & Johnston Scott 
Sandy Gillman
Other 2019 Supporters
Richie Jakubcin 
Doug Register 
4 Rivers Restaurants
Clix Salon 
Seasons 52 
The Willow Tree 
BJ's Restaurant – Oviedo 
Bahama Breeze – Sanford 
Wheel Works – Winter Garden
Total Wine & More 
Robyn, Shawn, & Gillian Fore Family 
Elizabeth Brooks 
Brevard County Zoo
Sanford Wheel Works
Mud Hole Custom Tackle, Inc.
Winter Pines Golf Course 
Wekiva Golf Club
Central Florida Zoo 
Miller's Ale House 
Hollerbach's Fun Spot 
Copper Bottom Craft Distillery 
Metro Diner 
Chicken Salad Chick 
WaWa 
ACE Hardware – Oviedo 
Beers & Gordon, P.A. 
Mission BBQ 
Outback – Lake Nona 
Sprouts – Oviedo 
Black Hammock
Edwin Watts